PointCare's goal is to help health systems find coverage for self-pay patients. Accurate qualifications lead to more approvals and more covered visits, resulting in more revenue. Our data shows that when you qualify everyone with PointCare, approval rates increase 53%. We have products to meet the needs of Hospitals, Clinics, and Revenue Cycle Management organizations.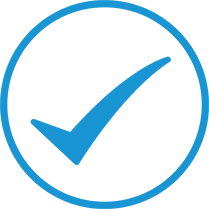 Qualify API: Integrate PointCare's Qualify into your own systems. Get all of the features of Qualify, including 90-second screenings for all programs and benefits nationwide.
Quickly implement with API documentation
Eliminate the need to track the 2000+ changes to enrollment programs each quarter; PointCare keeps an up-to-date database
Improve approval outcomes by providing application details and checklists to patients via text, email or print
Report on critical qualification data across locations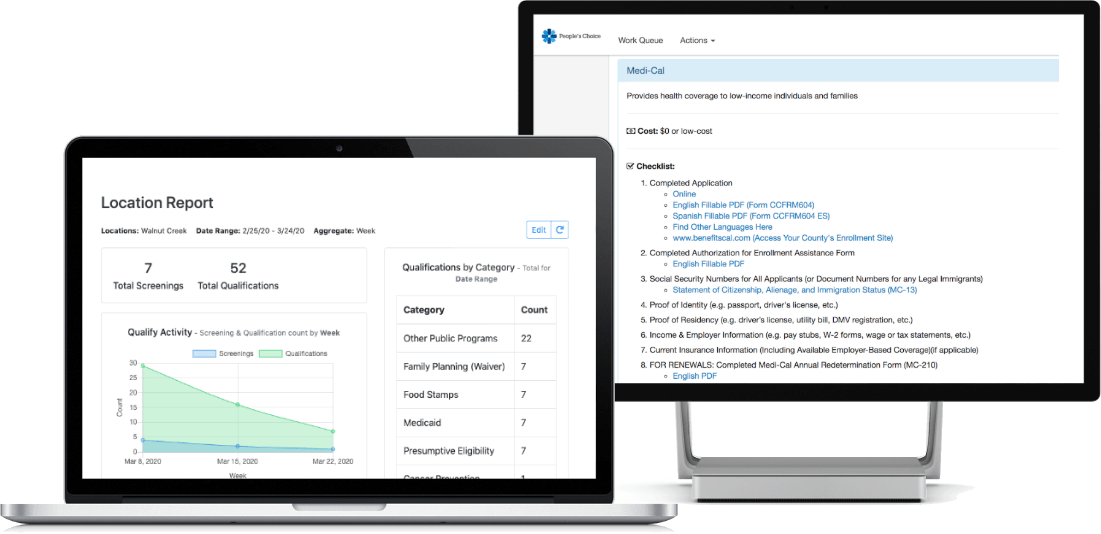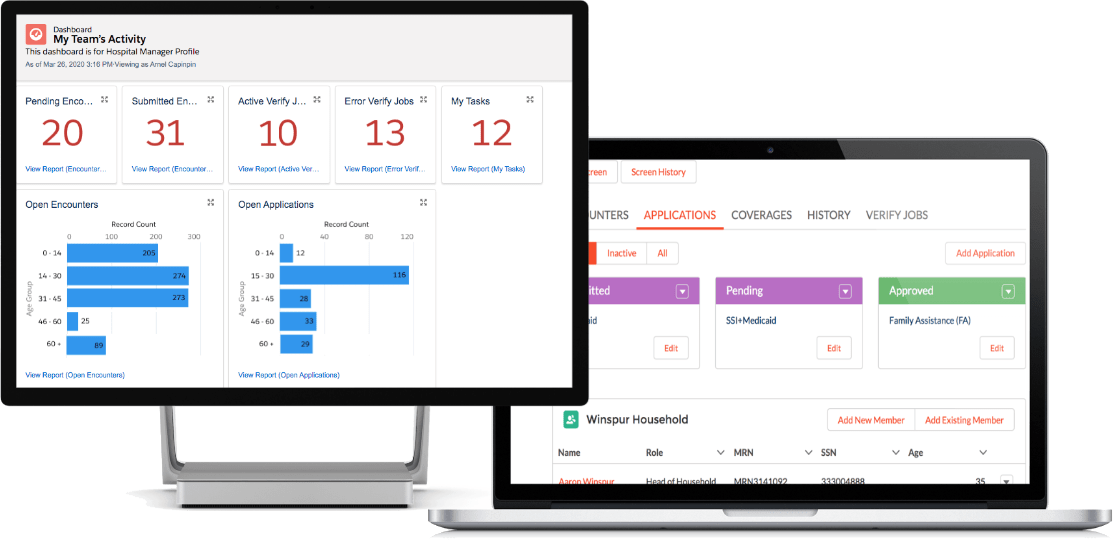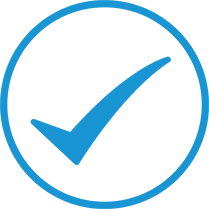 Total Enrollment Management (TEM): Manage the entire enrollment process from end-to-end.
Qualify patients in 90 seconds for all programs and benefits
Easily manage the enrollment process with centralized data including screening results, enrollment tasks and automatic Medicaid verifications. Maximize approvals and improve patient satisfaction
Integrated reporting lets you share data and improve operational efficiency
Save thousands of hours of training with this easy to implement software that guides teams through the enrollment process.